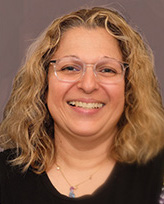 Esther K.H. Goldstein B.Sc., B.S.W., RSW, Lifestyle 55+ MASTER, Certified Ashby Memory Method™ Facilitator, Owner Senioropolis Inc., Partner Lifestyle 55+ Network, Inc., Lead Seniors' Consultant and Trainer for SCA Consulting Program, Part-time Professor at Seneca College.
Esther obtained a bachelor's degree in science from the University of Toronto in 1986 and in Social Work from Toronto Metropolitan University (formerly Ryerson) in 1990. She is a registered member of the Ontario College of Social Workers and Social Service Workers. Esther worked as a hospital social worker in the Greater Toronto Area for over 12 years, primarily with the geriatric population. A significant portion of her work involved counselling senior clients, and their families, about the difficult task of relocating to care homes, and assisting them with the placement process. Out of her own need for information about private sector services for seniors, in 1997, Esther created The Comprehensive Guide to Retirement Living and a few years later, the affiliated website, www.senioropolis.com. The publication became well-known and was often referred to as The Little Red Book where users could find answers to any question they had about retirement living and many of the homes in Ontario. The book was updated and recreated annually for 23 years. With the transition to www.SeniorCareAccess.com a few years ago, the scope of what could be provided online far exceeded the annual publication, so the last book was produced in January 2020. In 2021, www.senioropolis.com evolved into a new type of information site – one containing blogs and feel-good stories contributed by those in the retirement living sector - and the housing information it previously held, transitioned completely to www.SeniorCareAcess.com.
Esther was a volunteer member of the Stakeholders Advisory Council (SAC) of Ontario's Retirement Homes Regulatory Authority for 6 years beginning in the Fall of 2013. At the end of 2016, Esther was appointed Chair of SAC, a position she continued to hold through the end of 2019 when her term on the Council ended. Additionally, Esther is a past board director of The International Breastfeeding Centre in Toronto.
Esther shares her knowledge through article/blog contributions, media interviews, and lectures/workshops on 'Senior Living Options' and related topics at different venues including retirement homes, community agencies, and private organizations. Always an educator, she has been a social work student placement supervisor several times and has taught at the University of Toronto's School of Continuing Studies. Currently, Esther is a part-time faculty member at Seneca College where she teaches the course The Retirement Home Industry - Overview and Skills in the Social Service Worker Gerontology Program.
In 2019, Esther partnered with Paul Cutajar. With a shared vision of how to build on the unique services each of them offered the senior sector and those who work in it, they incorporated Lifestyle 55+ Network, Inc. and now offer a new level of service to professionals and consumers, through multiple unique platforms and programs.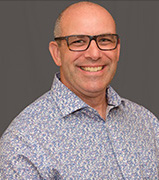 Paul Cutajar: Lifestyle 55+ MASTER, Certified Executor Advisor (CEA). Certified Ashby Memory Method™ Facilitator, Essential Conversations Facilitator, Owner of Pivotal Aging Innovations Inc., Partner of Lifestyle55+ Network Inc.
Paul worked for 15 years as a REALTOR® and was the recipient of many top sales achievements. After acquiring the Accredited Senior Agent™ designation, Paul chose to focus his energies on working with seniors in transition and sought out opportunities to expand his knowledge and education, so he could specialize in working with, and consulting for, the older adult population. His quest for knowledge and specialist status led him to work on advanced education for the ASA™ brand, and to become Canada's first MASTER Accredited Senior Agent™. Paul and his associates integrated many of the courses and programs relating to seniors in transitions into a business venture called Pivotal Aging Innovations Inc. This venture would see an inclusion of service programs and networking. Eventually, Paul obtained the program that 'started it all' and took over the provision of training at both the ASA™ and Master ASA™ levels under his brand and company.
With a focus on being person-centred, in addition to obtaining and offering the Accredited Senior Agent™/Master Training Programs to Canadian REALTORS®, Pivotal also provided an opportunity for other professionals to learn how to work with older adults; it developed the W.R.A.F.T. program (Wounds Restraints, Abuse, Falls, Training); and supported seniors with memory loss through, and trained consultants to use, The Ashby Memory Method™. Paul is instrumental in seeking out and partnering with resources that empower care providers and older adults.
2019 was a turning point for both Esther and Paul. They were finally able to connect and use their experiences to bring their unique business ideas and shared vision to life through the launch of their business, Lifestyle 55+ Network, Inc., and the www.SeniorCareAccess.com platform. In 2022 they advanced the ASA training into the Lifestyle 55+ Affiliate Program expanding the educational offering to any professional working with seniors.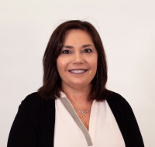 Barb Belanger: BASc , MHSc, Human Capital Strategist (HCS) and Strategic HR Business Partner, Lifestyle 55+ Affiliate, Certified Ashby Memory Method™ Facilitator, SCA Seniors' Consultant - Niagara, Halton and Peel Regions.
Barb has worked exclusively in the Senior Living Sector in a variety of roles including as a Dietary Manager, Executive Director and Regional Consultant in the long-term care sector. Additionally, she has worked as a Director of Learning and Development in both long-term care and retirement, as a Director of Professional Development in the retirement sector and as a Transition Consultant for seniors.

Barb is a 'people person' with a strong sense of empathy and a desire to help others. With a focus on customer service she has assisted seniors, their families and staff working with seniors for over 20 years. She has an extensive support network having worked many different roles for many different organizations over many years.Barb is passionate about helping seniors and her goal as an SCA Consultant is to make a difference in the lives of her clients every day.
Christine Nicholson: MSW, RSW, Certified Ashby Memory Method™ Facilitator, SCA Seniors' Consultant - York Region.
Christine Nicholson is a Registered Social Worker who has been a practicing counselor for over 21 years. She works with individuals, couples and families in both private practice and in a primary health care clinic setting.

She has expertise in the area of adjustment to life transitions, grief and loss, chronic conditions, mood management, interpersonal relationship conflict resolution. She has extensive training and experience in Cognitive Behavioural and Solution Focussed therapies.

The Senior Care Access Consultant role is a natural step for Christine as she can help her clients find direction when feeling overwhelmed by issues and decisions that they are facing. Christine enjoys the role of guide to empower seniors and their loved ones to attain their unique goals. Her practice includes York Region, and her office is located in Newmarket Ontario.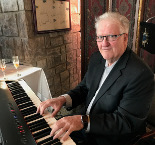 Rob Roland: Broker, Lifestyle 55+ Master, SCA Seniors' Consultant - Toronto.
Rob has worked as a Realtor and a Senior Transitions Consultant for many years. He has personally been a caregiver and support for 9 people in his immediate family, and 30% of his business life has been with seniors and their families. Over the years Rob has crafted a client-centred focus to his work. His motto is 'it's all about you and what's best for you'. Blended with a personable consultative style he now brings his energetic leadership, experience as a businessman and entrepreneur, and a high standard of professionalism to you as an individual or your family, through his work as an SCA Consultant. He is always open to questions, none being too simple. He has amassed a network of professionals who can assist with all aspects of a transition and enjoys sharing his knowledge and experience navigating the myriad of options available to seniors. He likes to say "take along a guide who has been there" and prides himself on being that 'guide' to all of his clients.
Vicki L. Nishihama: R.P., M.Div., SCA Seniors' Consultant - York Region.
Vicki Nishihama is a practicing Registered Psychotherapist with the College of Psychotherapists of Ontario. She began her career in psychotherapy as a Marriage and Family Therapist after completing her Master's of Divinity at Tyndale University & Seminary in Toronto in 2009. She enjoys working with adults, couples and families at all stages of life.

One of Vicki's core beliefs is "positive change is worth the effort". With a little help, we can all learn new ways of coping; of thinking; of feeling and; of being - with ourselves and with the people we love.

The desire for positive change and personal growth has been a guiding principle for most of her life. Vicki began her career as a Research Assistant with a boutique investment firm in Toronto where she worked for over 7 years. From there she spent 5 years as a Portfolio Administrator for a large mutual fund company in Toronto . Her combined 12 years in the financial industry taught Vicki how finances impact our lives. After the birth of her children, Vicki studied nutrition, herbology and pain management for 3 years at the O.A.A.T.C.M. in Toronto. She obtained a diploma in Acupuncture and TCM and practiced Acupuncture for 10 years. She enjoyed helping people with acute and chronic conditions reduce their pain levels and regain their mobility.

Vicki believes her studies in finance, pain management, theology and psychology have uniquely equipped her to be an SCA Consultant. After all, every human being will experience some kind of physical, cognitive, emotional and/or spiritual challenges during their lifetime and she hopes that through her knowledge, experience and expertise, she can help her senior clients and/or their families effect positive change and overcome their challenges.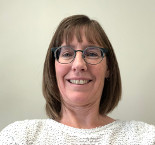 Beth Gorchynski: B.A, M.S.A., Certified Ashby Memory Method™ Facilitator, SCA Senior Living Management Consultant, SCA Seniors' Advocacy - Calgary, Alberta.
Beth Gorchynski has over 30 years of experience in seniors' health and mental health across the continuum of care. She has a Bachelor of Arts with a Major in Psychology, a Certificate in Gerentology, and a Master of Science in Health Care Administration. Beth has a passion for seniors' health and started her career working in long-term care as a Recreation Therapist. She worked with Alberta Health Services/Calgary Health Region for over 15 years in a variety of roles overseeing quality in facility care, leading strategic planning for dementia and developing new living options and programs for individuals living with mental illness. Her most rewarding roles involved working directly with family caregivers to resolve concerns in facility based care and implementing new programs to support individuals living with dementia and their caregivers.

Throughout her career Beth has had the opportunity to work across all parts of the health system as well as with community based service providers. This experience has provided her with a broad understanding of the many different services and living options available to older adults and their families. Beth is excited to bring her experience and skills to her role as an SCA Consultant and to support individuals and their families on their journey through later life.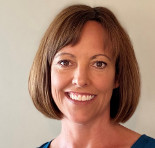 Christie Holan: RN, BN, MA Leadership, SCA Seniors' Consultant - Calgary, Alberta.
Christie began her career as a registered nurse in acute care and quickly realized she had a passion for working with seniors. Christie has spent more than 20 years as a manager and director in continuing care, transition services and end-of-life care. Christie has first-hand knowledge of continuing care facility operations, as well as government funding, standards and requirements. She was a valuable contributor to the development of new complex client care programs in the Calgary area. As the Director of Transition Services, Christie was involved on a daily basis in the transition of seniors across the health care system. She has expert knowledge of capacity challenges, available services, levels of care and transition processes.

Interactions with seniors and their families inspired her to complete a Master's degree in Leadership which included a yearlong project on improving transitions for seniors across the healthcare system. Christie has been recognized for her calm, collaborative, systems based approach with a strong focus on relationship building and communication. Her years of system navigation, client advocacy, and management of long-term care, rehabilitation and hospice facilities have well prepared her to support seniors and their families during transitions. In addition, her own family experiences with dementia, end-of-life care and housing transitions has given her deeper understanding and compassion for clients and caregivers, as she assesses situations and relationships from multiple perspectives.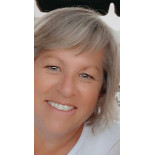 Nancy Poole: RN, BScN, SCA Seniors' Consultant.
Nancy Poole is a registered nurse with a Bachelor of Science in Nursing from McMaster University. Her career spans several decades with an extremely diverse background in nursing. Nancy has specialized in Medical/Surgical nursing care with vase experience in critical care and emergency nursing.

Nancy enjoys her career choice and has never looked back or waivered from her decision to become a nurse. Her passion for nursing affords her the opportunity to share her knowledge and experiences with others and help clients make informed decisions about their health care plan. She enjoys working as part of a team and has the ability to see a health care situation holistically, having worked in multidisciplinary settings for her entire career.

Nancy's nursing expertise affords her the opportunity to be both an independent consultant in the Southern Ontario region, as well as the health care resource person on the SCA Consulting Team in all areas served.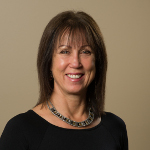 Dawna Ramsay: Certified Ashby Memory Method™ Facilitator, SCA Seniors' Consultant - Ottawa Region.
Dawna has spent much of her career as an association management executive. With more than 30 years of experience and leadership in the health care sector, she was Executive Director of the Academy of Medicine Ottawa for 17 years and prior to that, was with the Canadian Medical Association for 14 years.

Dawna is passionate about helping seniors and encourages activity to improve mental and physical health and wellbeing. She has done this through leading a project to reduce social isolation of seniors in Ottawa and most recently, by co-developing the Alinker Academy, an innovative online program to help people around the world become or stay active, by supporting physical, mental, emotional and social aspects of daily living. The program includes exercise, training and yoga videos suited to individuals of all abilities and mobilities. Having an understanding of limitations due to mobility challenges and injuries enabled Dawna to create and teach a modified yoga program for the Alinker Academy.

Dawna has many years of volunteer experience, including as a sports crew member with the Invictus Games. She is a recipient of the United Way's Community Builder Award, the Ontario Medical Association's Community Service Award and has received a Medal for Significant Contribution from the Military Family Resource Centre.

Dawna is a compassionate person who enjoys helping others. She is thankful for the opportunity to join SeniorCareAccess and direct her energy and enthusiasm toward assisting seniors and their families in her community to find solutions that will meet their individual needs and goals.
Dan McDonald: CPA, SCA Sales Manager.
Dan is a Chartered Professional Accountant incorporating wide organizational knowledge with sales. Experienced in Salesforce, SAP, and more, Dan incorporates strong technical knowledge with leading sales techniques. Having been involved in many levels of the sales process and management, Dan oversees the sales team and management of the sales process as it relates to his clients. Dan's technical mindset promotes strong alignment of the existing industry-leading Matterport™ technology with the Matter3DPRO overlay program, and SeniorCareAccess.com's housing and resource portals.