In the ever-evolving landscape of senior living, Delmanor shines as a beacon of luxury and care. With multiple upscale retirement communities throughout Ontario, Canada, Delmanor isn't merely a provider of senior apartments—it's a purveyor of enriched lifestyles. Let us, at SeniorCareAccess.com, guide you through Delmanor's premium locations, offering a glimpse into the epitome of luxurious retirement living. Delmanor is a division of Tridel® Group of Companies.
Delmanor: Elegance Meets Comfort in Retirement Living
Delmanor takes the concept of retirement homes to a new level, merging the best of independent living and assisted living. Offering a plethora of services and amenities, Delmanor epitomizes comfort, community, and convenience for seniors.
Delmanor's Premium Locations: A Closer Look
Each Delmanor community has unique attributes, yet all are bound by a commitment to excellence while enhancing the communities they are members of. These cities include Toronto, Aurora, Oakville, North York, Etobicoke, and Richmond Hill.

Delmanor Northtown


Nestled in North York, Delmanor Northtown pairs the bustle of city life with the tranquility of suburban living. With a host of amenities such as wellness programs, fine dining, and comprehensive healthcare services, Northtown redefines the idea of senior housing.






Delmanor Elgin Mills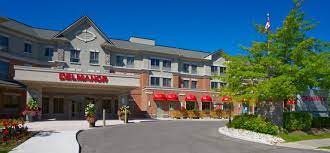 Located in Richmond Hill, Delmanor Elgin Mills crafts a serene living experience for seniors. Amenities range from a fitness centre to a well- stocked library and full-service dining room. With a lively social calendar, seniors can engage in meaningful activities that promote a sense of community and personal growth. Offering Assisted Living, Independent Living for rent, Memory Care, Respite, and trial stays.



Delmanor Wynford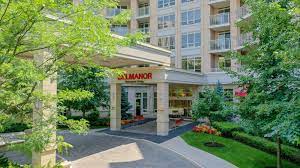 Delmanor Wynford, situated in the heart of Toronto, offers residents a taste of the cosmopolitan lifestyle. From premium dining experiences to cultural attractions, seniors can relish the vibrancy of city life while enjoying round- the-clock nursing support and an array of wellness programs.
Delmanor Prince Edward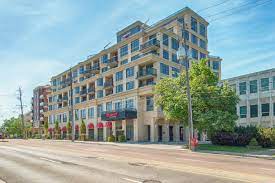 Located in Etobicoke, Delmanor Prince Edward merges stunning views with top- tier amenities. This retirement community goes beyond standard elderly care, offering wellness spas, a library, a golf green, and a rooftop terrace that provides an unmatched city panorama.
Delmanor Glen Abbey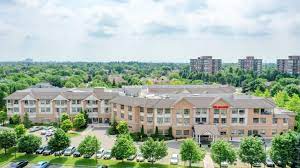 Oakville's Delmanor Glen Abbey brings residents closer to nature with its beautifully landscaped gardens and walking paths. The premium facilities extend to well-appointed suites, an indoor pool, and a wellness center, promoting a healthy and luxurious retirement lifestyle.
Delmanor Aurora

The newest addition to the family, Delmanor Aurora, exemplifies the fusion of modern comfort and rustic charm. With a commitment to superior care and vibrant living, Delmanor Aurora provides seniors with a high-quality life, reflecting the heart of Delmanor's mission.
Your Guide to Delmanor with SeniorCareAccess.com
Delmanor, with its luxury retirement communities across Canada, is redefining the concept of aging in place. Get an in-depth understanding of the Delmanor experience through the comprehensive listings on SeniorCareAccess.com. Embrace the unique charm of each Delmanor location— Northtown, Elgin Mills, Wynford, Prince Edward, Glen Abbey, and Aurora. Join us at SeniorCareAccess.com as we unveil the world of superior retirement living offered by Delmanor. Our platform serves as a reliable resource for luxury senior living, providing detailed information on each Delmanor location.